This is a past post from Magen's old blog from March 2013.
comfort food is the ultimate for me. major. i understand that nearly everyone has a different definition of comfort food. it's almost always unhealthy, but something about indulgences make comfort food that much better, right? chicago has every food choice a person could ever think of. ever want. ever hate. ever try. seriously. there are raw food restaurants, bbq restaurants, polish, greek, indian, ethiopian, casual, fancy, hot dog stands, burger joints, steakhouses, mexican... you know what they also have? chicken and waffles. score.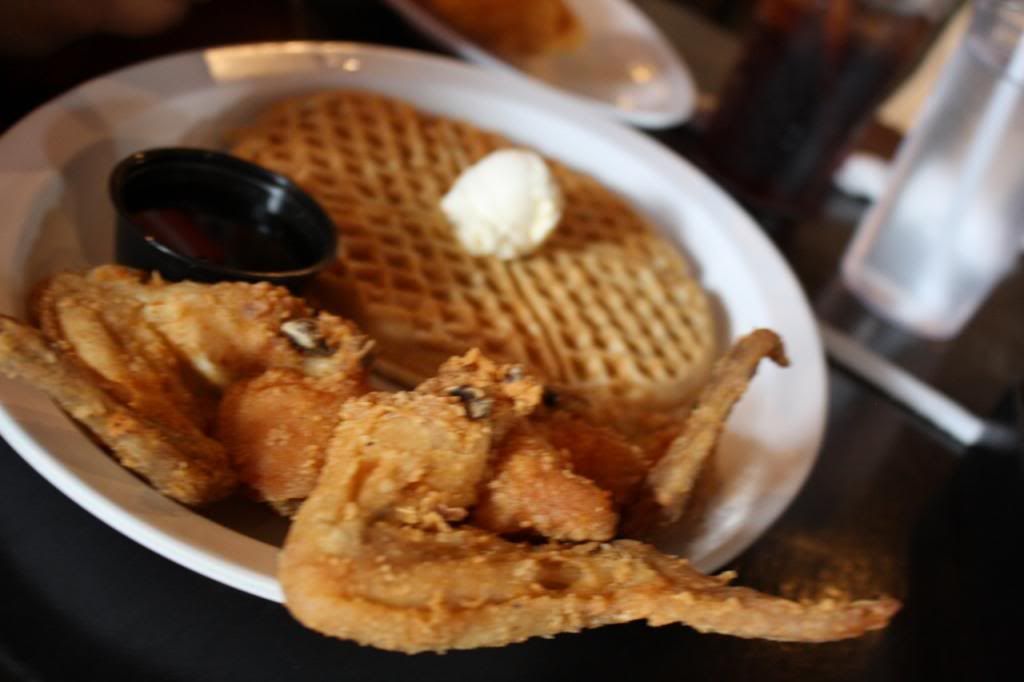 to construct an absolute perfect comfort food plate, one must always include macaroni and cheese. cornbread is also a necessity.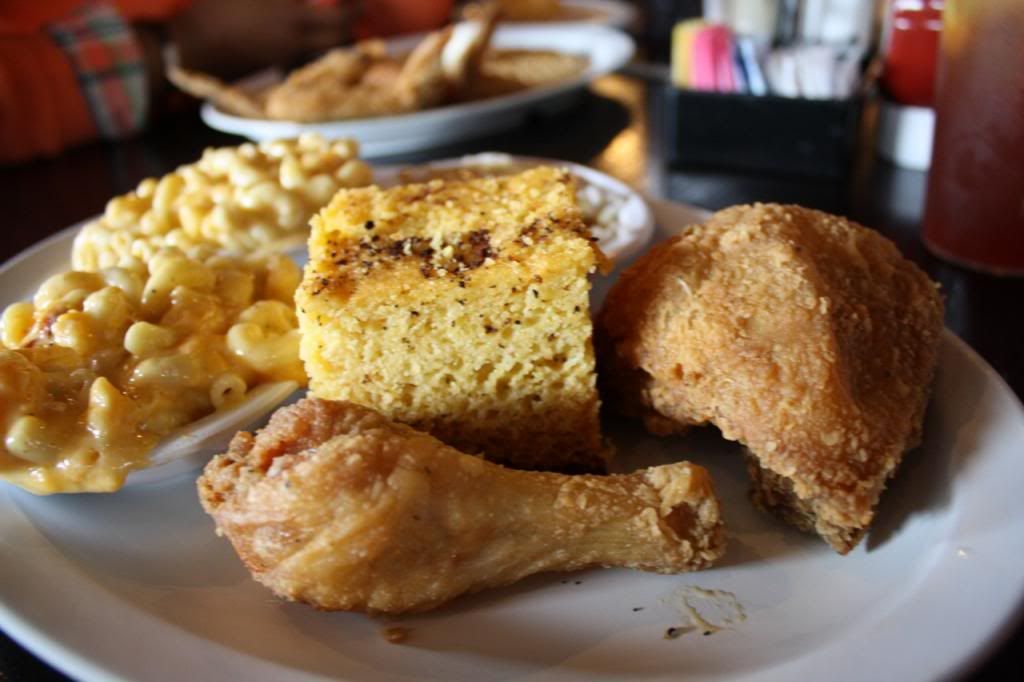 another great idea is to make sure to have samplings of everything. example, one person order chicken and waffles with a side of fried fish (yes.) the other orders chicken dinner (with THREE sides AND cornbread) with a side of cheesy grits if you fancy an adventure.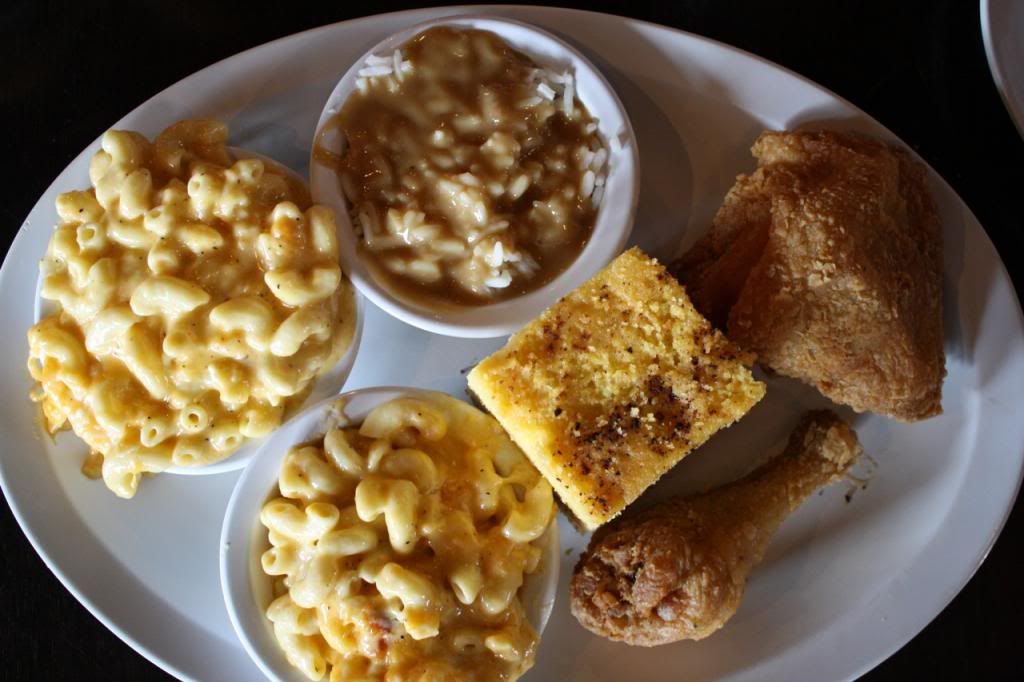 along with sweet tea, you have yourself a successful (southern) comfort meal in the north. holla!
p.s.
chicago's home of chicken and waffles
has legit servings of all of the above required comfort foods, if you're interested.