while on my blogging break, i went on a cruise! yes, it was a Disney cruise. i'm not
completely
obsessed with Disney.
well.... kinda....
all things Disney reminds me of my childhood because we took a family vacation to Disney World in Florida every four years. anyway, the reason I chose Disney Cruise Line for my vacation is because a) i wanted to go on a cruise this year, b) Disney's rooms are bigger than Carnival, and c) i know Disney does vacations right, down to the last detail.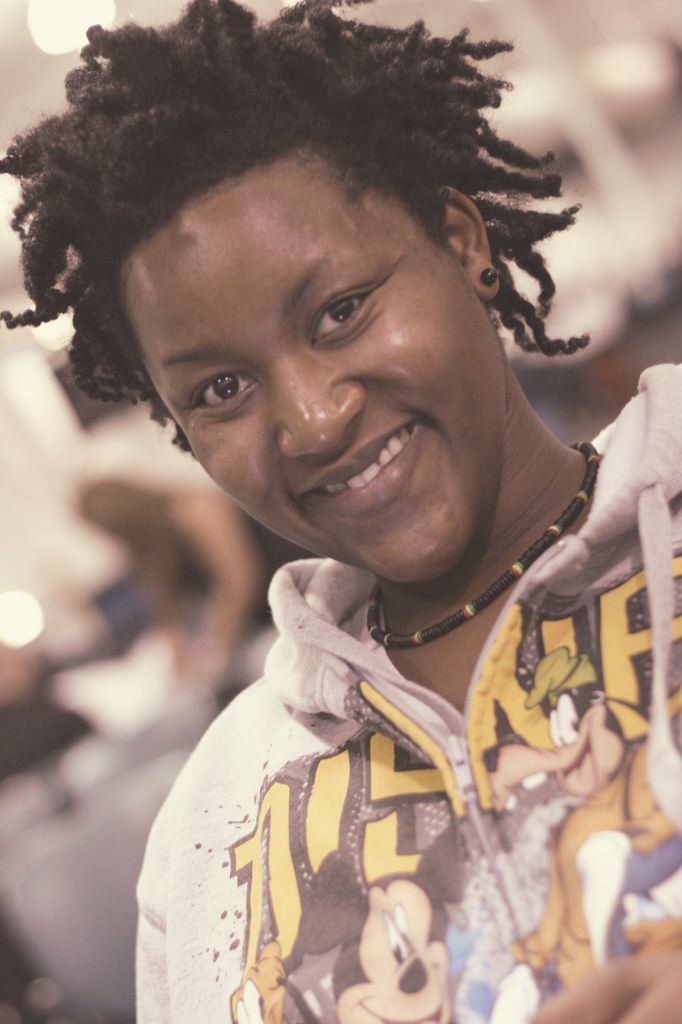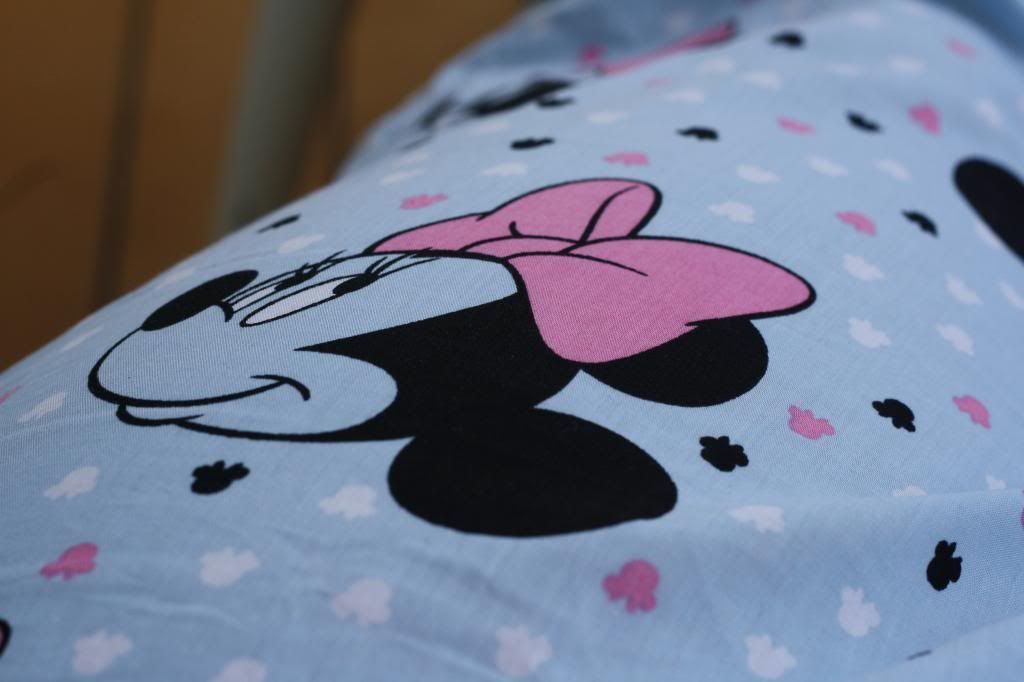 ROOMS
: like i mentioned above, the rooms are so much bigger than the previous two cruises i've been on (Norwegian several years ago and Carnival in 2009.) there was a full size bed, a couch that folded out to a full size bed, separate shower/toilet, plenty of closet and drawer space for two people. folks with kids would also have plenty of room as a lot of the drawers were left empty. and i tend to over pack. also, i had a balcony. it was perfection.
ACTIVITIES
: so many shows every night, a movie theater that plays continuous movies (like Avengers 3D), an arcade, an adult-only pool/hot tub area and an adult only bar area with cabaret shows and parties, and some pretty sweet napping spaces. i wasn't ever looking for something to do on the ship (which was my main issue with my last cruise).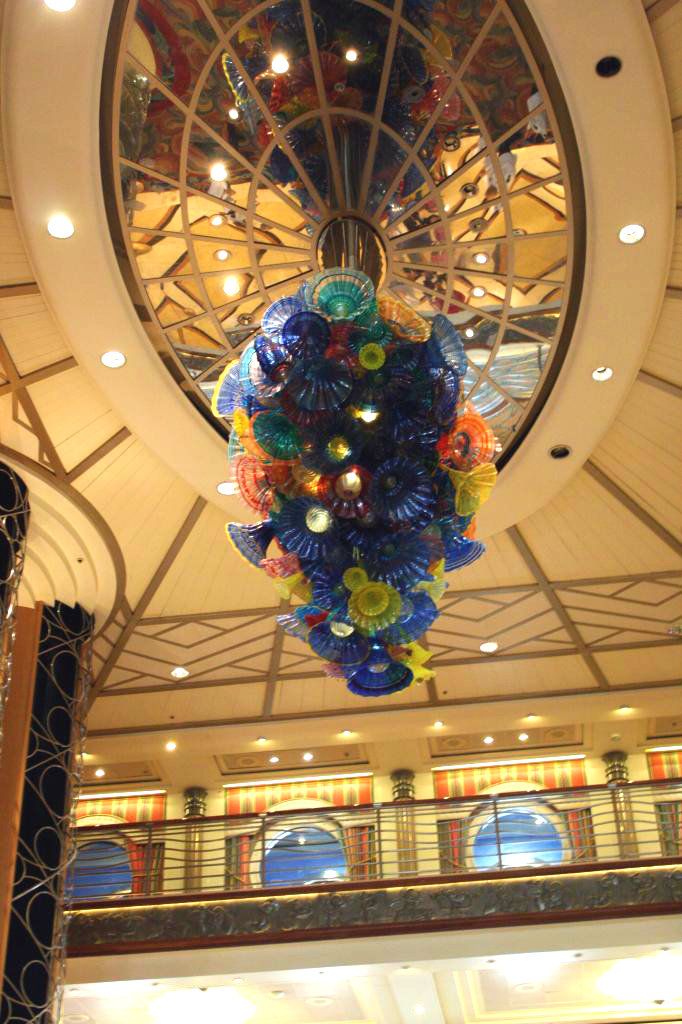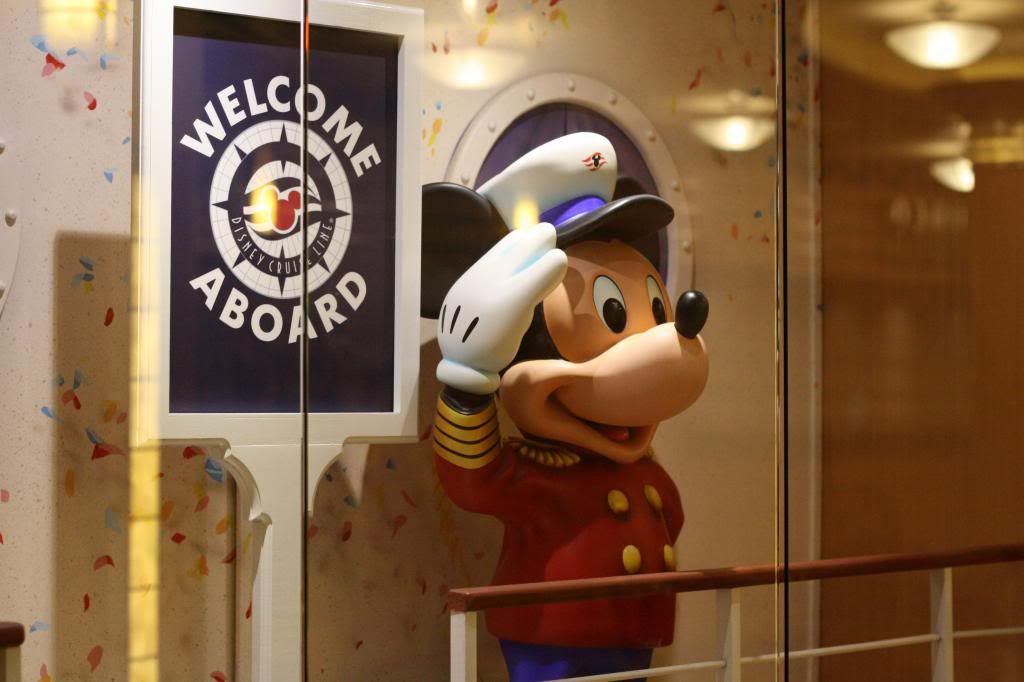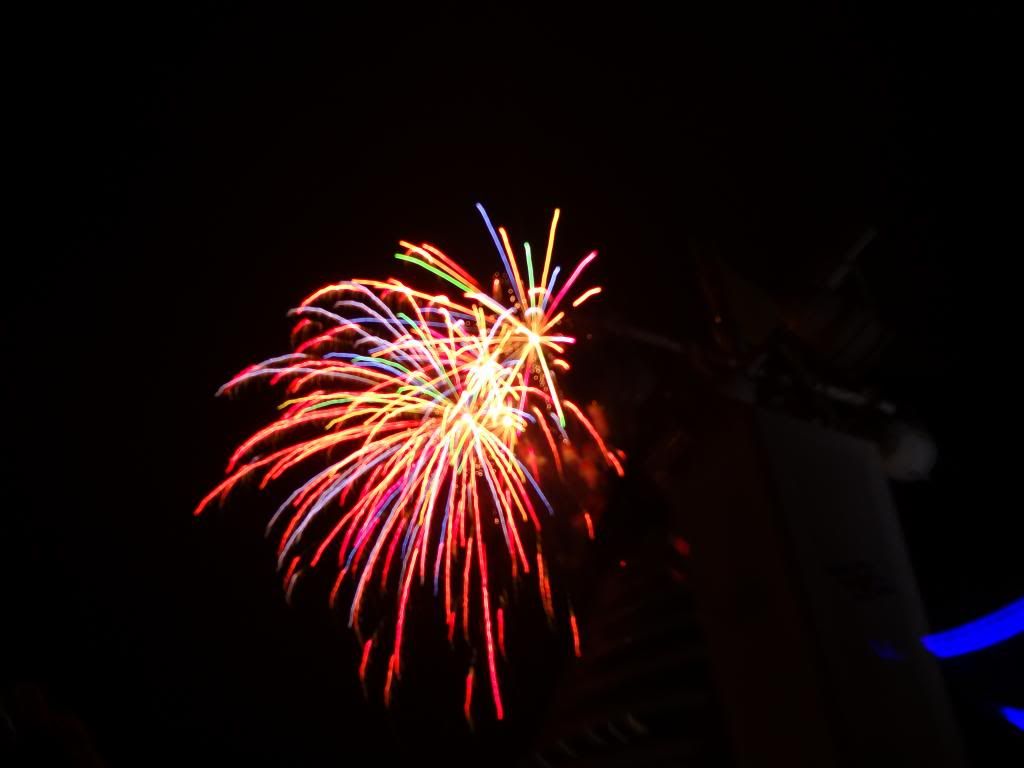 why yes, those ARE fireworks at sea!
POOLS:
the kids pools looked super fun, but the adults pool and hot tub was magnificent. it was quiet, calm, and relaxing.
my reading material for the week.
FOOD
: i always have food issues on cruises. i generally DO NOT like the food served at the dining room. also- you sit "family style" with other groups. i really don't like that. while i'm all about getting to know people, i like my dinners to be quiet. so, we only went to the rotational dining one night. the food wasn't that enjoyable. it was really just too upscale for my taste. so the second night, we discovered that the buffet restaurant is a sit down menu restaurant in the evening. um, hello heavenly porterhouse steak. we were sold for the rest of the cruise, with the exception of the last night when Topsider's was closed. we decided to try Palo, the adults only premium Italian restaurant. SO GLAD WE DID. from beginning to end- DELICIOUS. I actually didn't get any photos that night at all because i was so focused on enjoying my food. and.the.desert. worth going on the cruise for right there. really.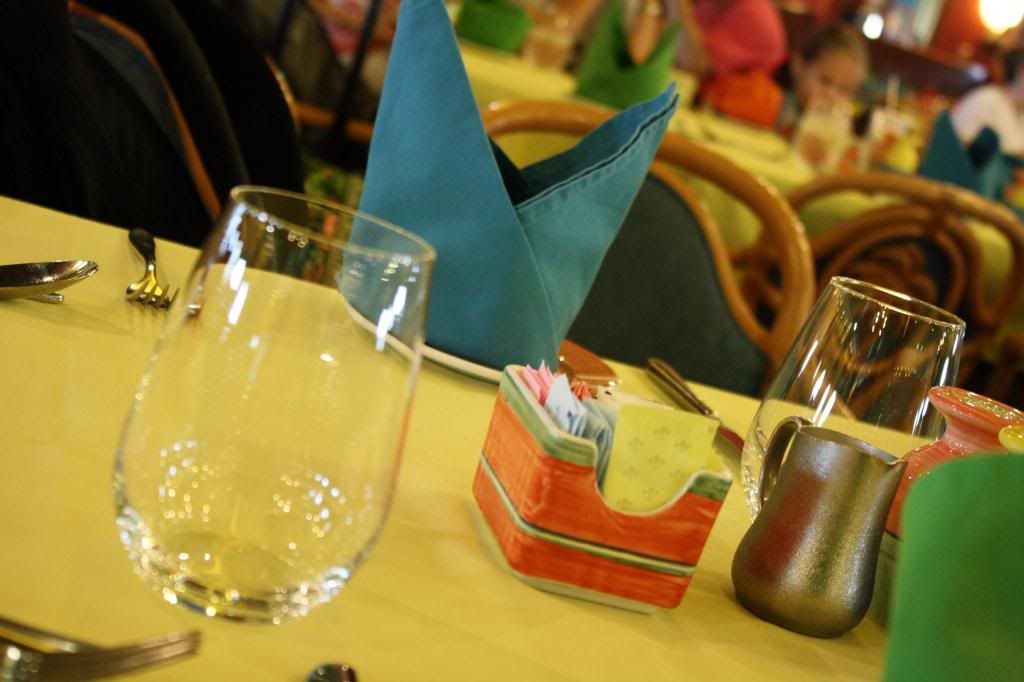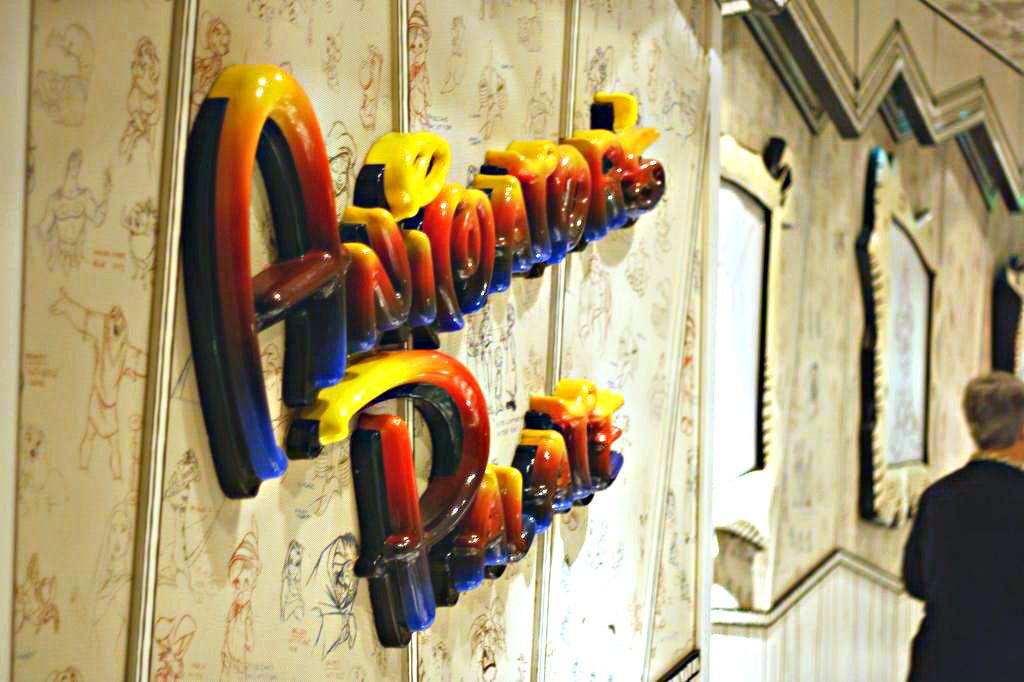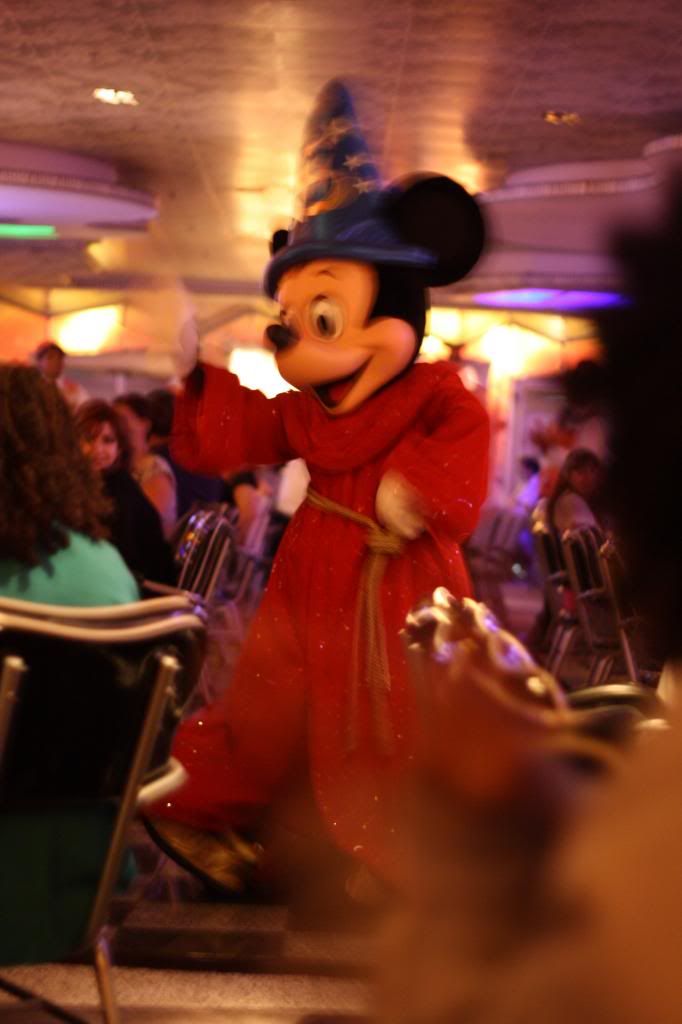 SERVICE
: as expected, we had TOP NOTCH service everywhere we went. the wait staff, hostesses, stateroom host. everything was great. they were friendly and informative and really wanted everyone to have a good time. also- do they ever stop working? no, they don't. i saw the same waiter at breakfast, lunch, and dinner. and of course our stateroom attendant was available every minute of the day.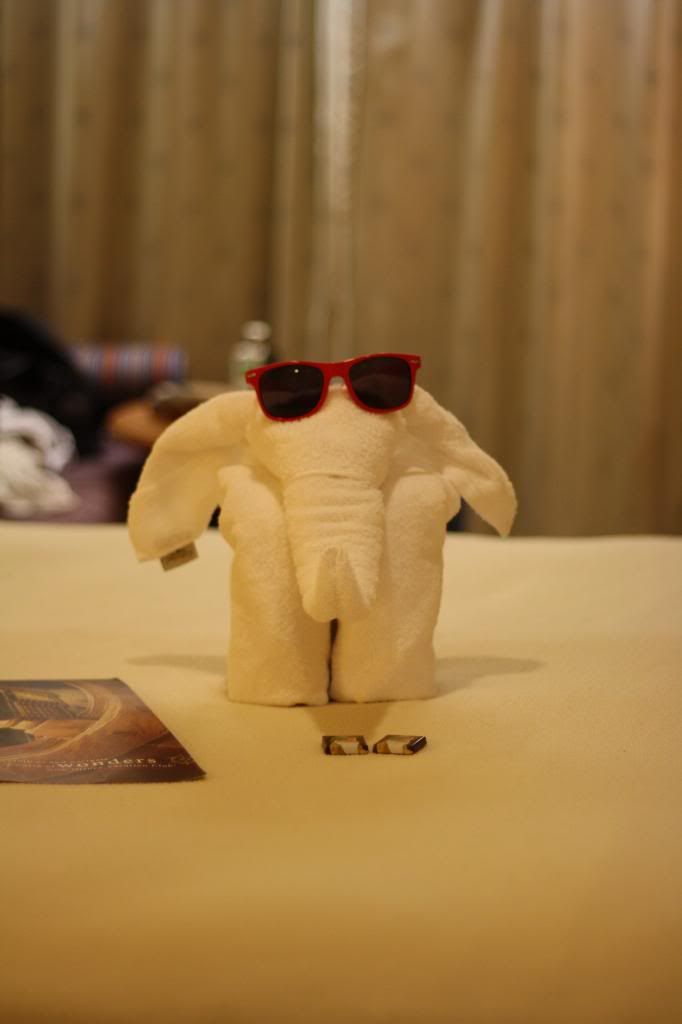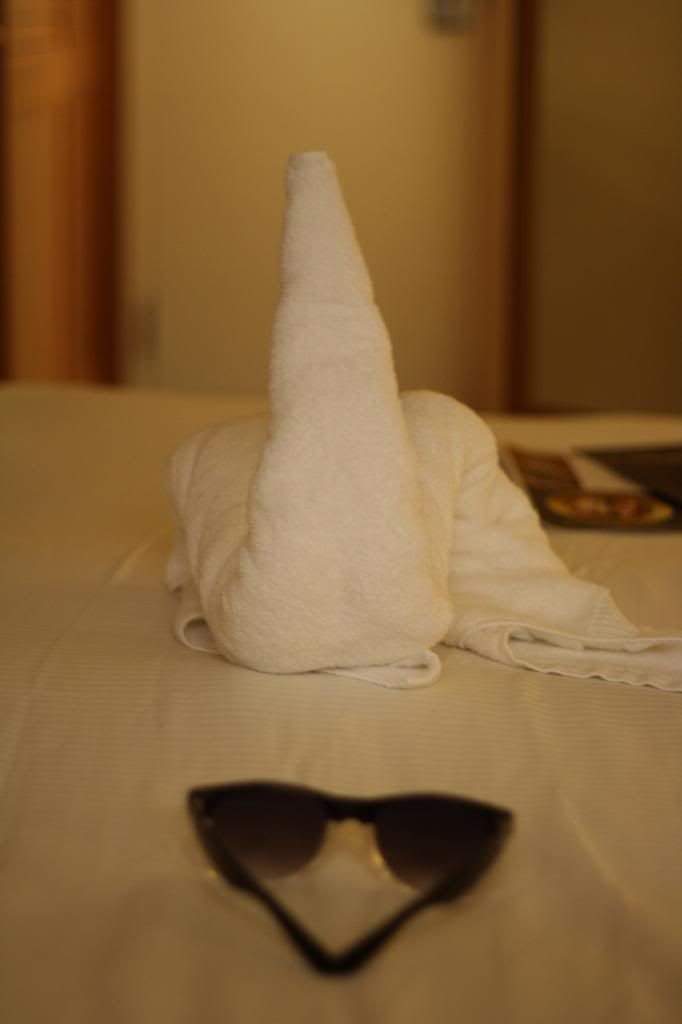 PORTS
:
Grand Cayman, Cayman Islands
was great and is really beautiful. it is the nicest of our three stops. we did the SeaTrek helmet dive and had SO MUCH FUN. i highly recommend. we also visited the beach for a few hours and relaxed. i only got a LITTLE sunburned this day. :) the second stop was
Costa Maya, Mexico
. this place.... is hard to describe. it isn't touristy and they flock to tourists whenever they get the chance. i rode a bus to one beach and couldn't enjoy a three minute time span without someone trying to sell me something. so we walked down to a private beach. there were some people selling things there but not as much. we made conversation with the family next to us and had a good time. we rode jet skis, and kayaked. it was actually the most fun we had while at port. so it started out bad and ended up good. i still wouldn't recommend a trip there, though. we just lucked out.
Cozumel, Mexico
. we took a taxi to a private beach and paid money to enter. on our way there, it started POURING RAIN. like a monsoon. once we got there, we sat in their eating area until the rain died down. it never actually stopped, but it lightened up enough to get in the ocean for a while. we were kind of over the rain around 1:00 and headed back to the ship early. of course, when we boarded the ship it was immediately sunny and beautiful. just our luck! so we spend the rest of the afternoon in the adults only pool area and relaxed. it was SO QUIET. we had it nearly to ourselves. it was my favorite afternoon of the whole trip.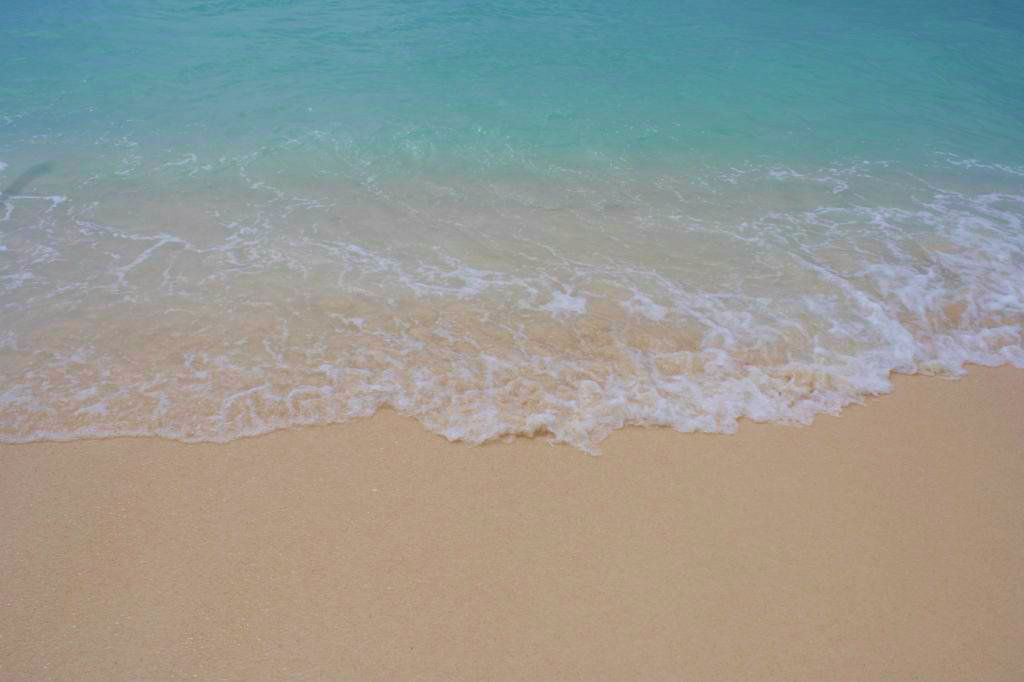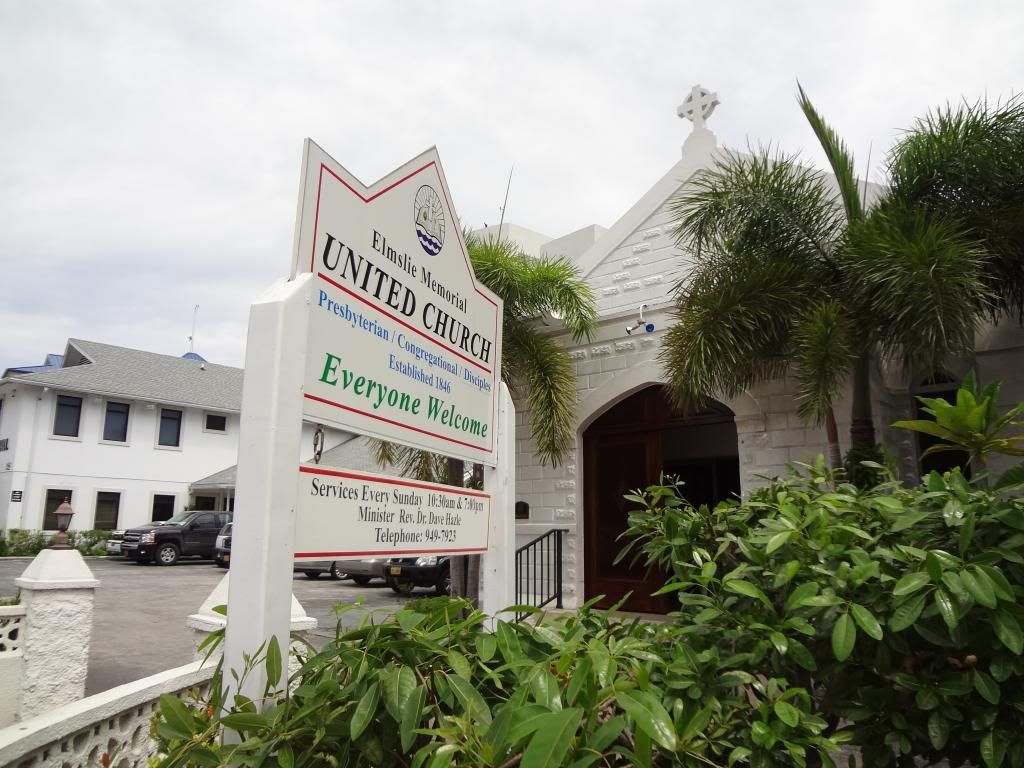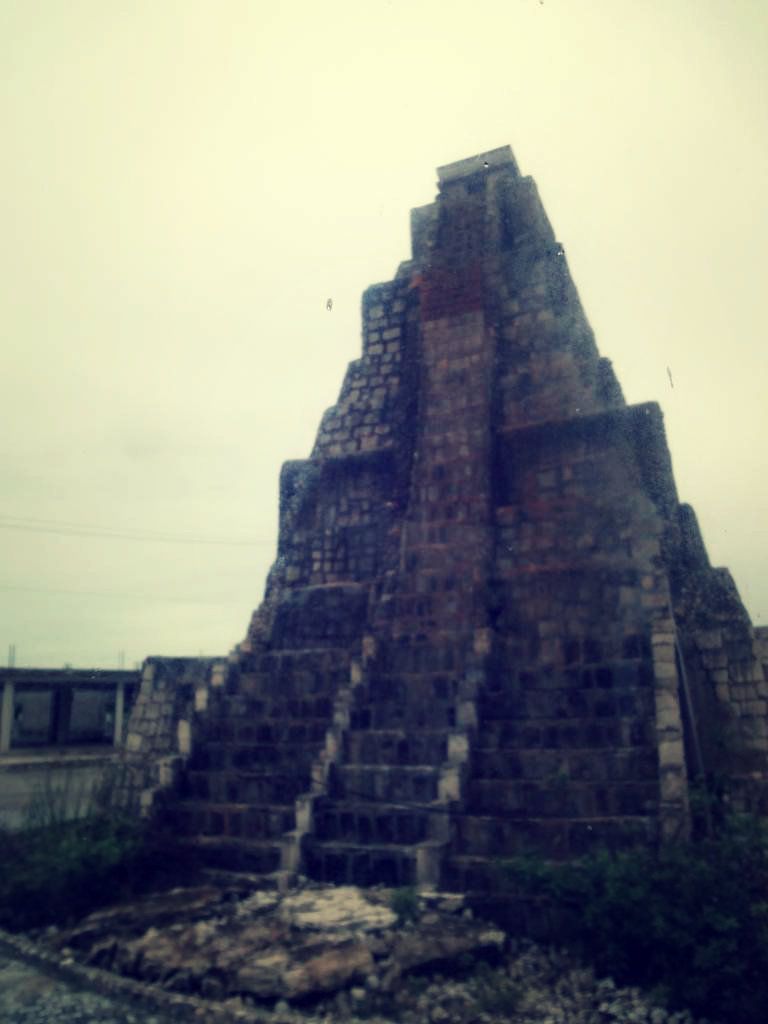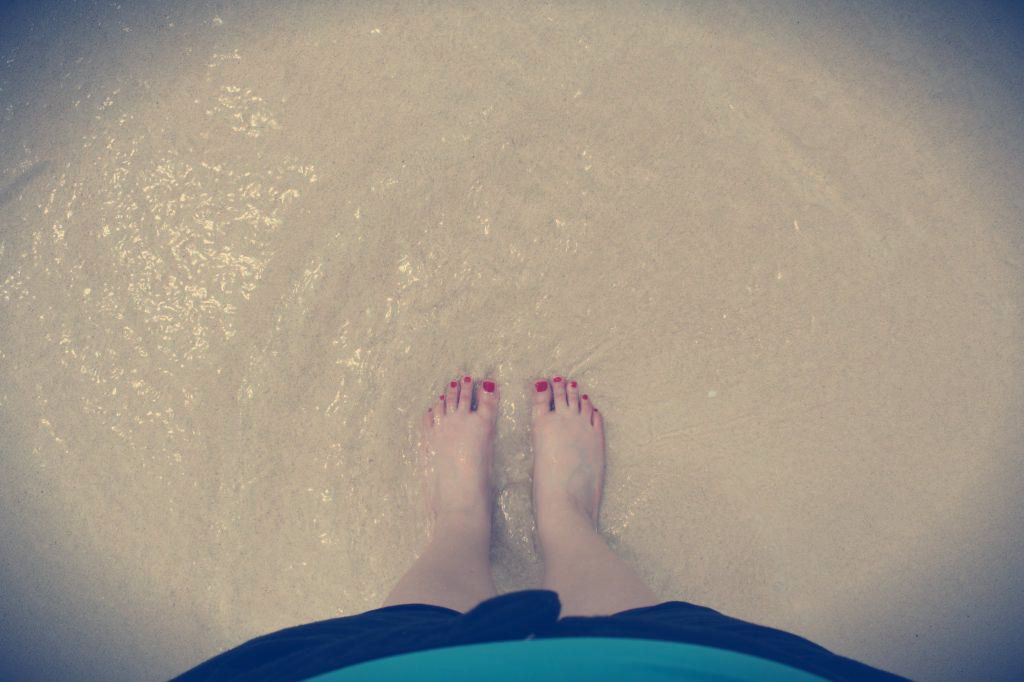 THE CHARACTERS
: were super fun :) i got to see way more than i would at Disney World.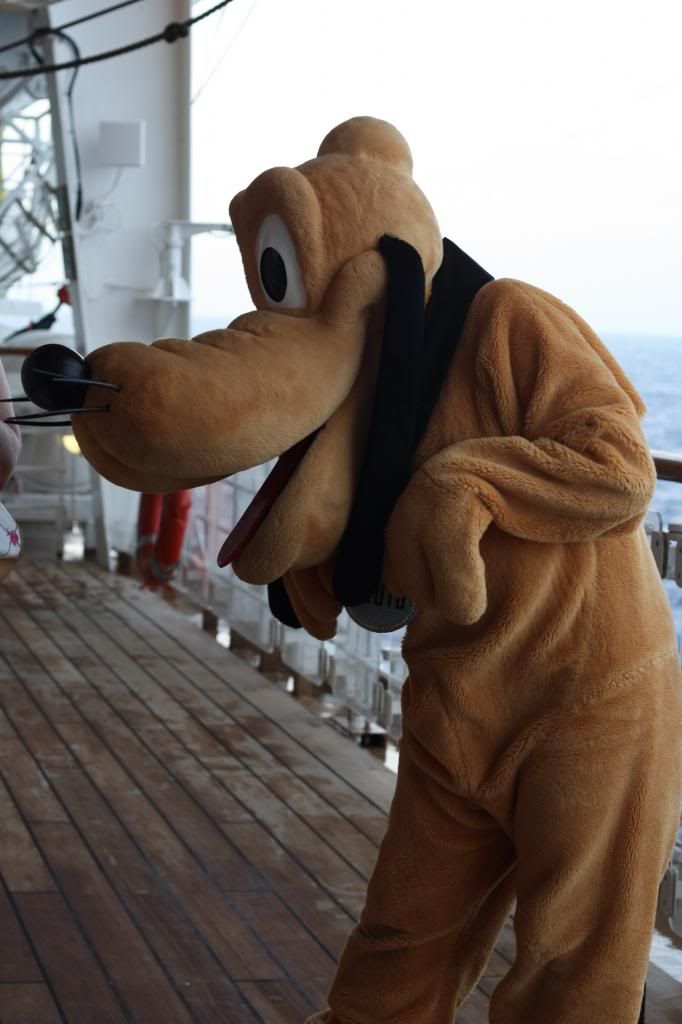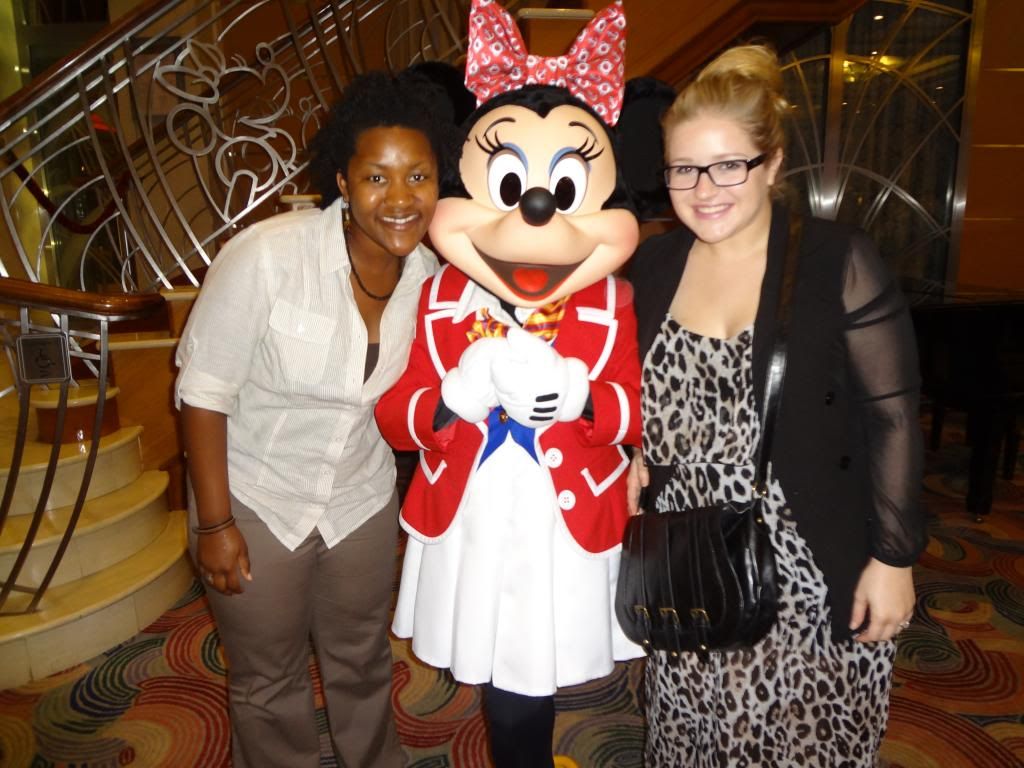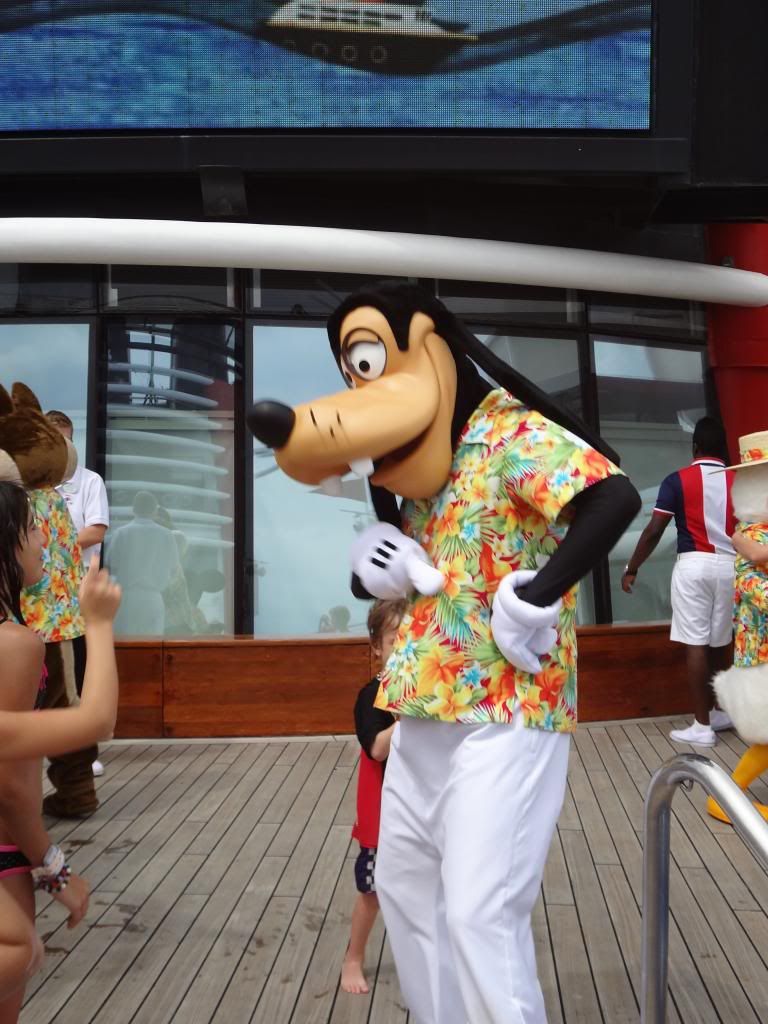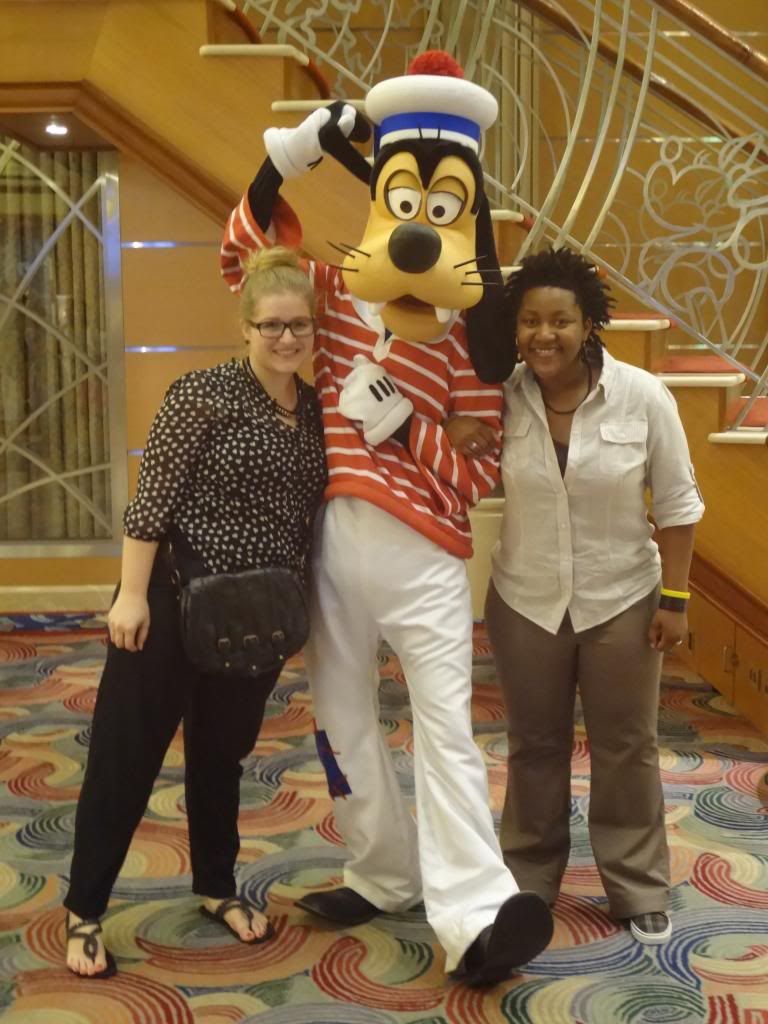 all in all, if you have kids, definitely go on a Disney Cruise. if you don't have kids, still go on a Disney cruise :).