This is a past post from Magen's old blog, chronicling a trip taken in October of 2011. Excuse the poor writing style. She was still figuring out her groove.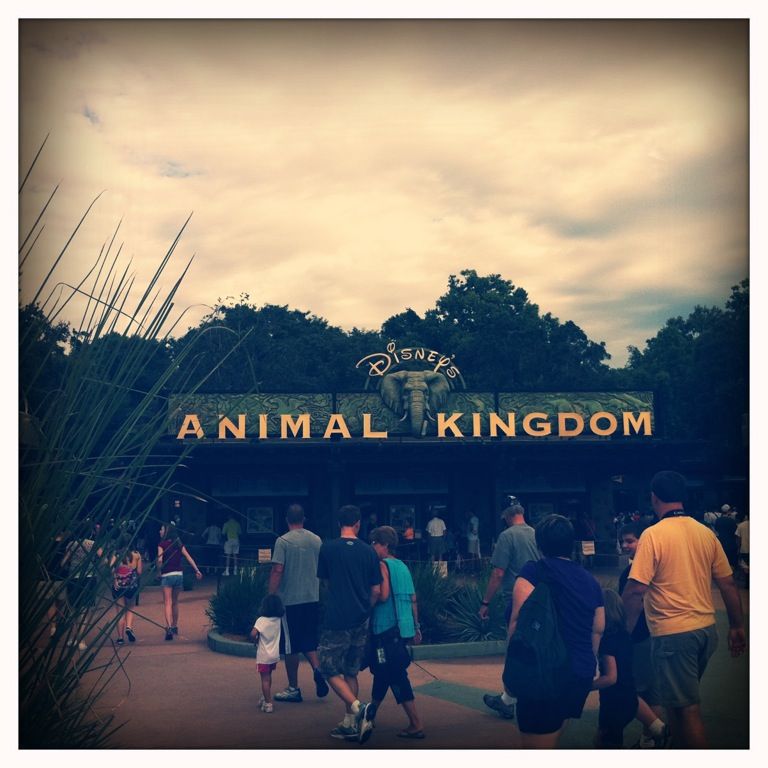 I was very excited for Ashley to see Animal Kingdom because she really likes animals. I knew she'd love this park. It was our last day at Disney, and I wanted it to be super great! We had reservations at Tusker House for Donald's Safari Breakfast. Quick Tip that I always forget: For some reason,the buses to Animal Kingdom come less often than the other parks. I've never waited less than 20 minutes for a bus to Animal Kingdom in all of my trips to Disney World. If you have reservations or want to be there at a specific time for any reason, plan to be at the bus stop very early. And get a seat in the shade, because let's face it: it is always smoldering down there.
I also didn't realize how far into the park Tusker House is. Coupled with the late bus, we were 20 minutes late to our reservation. (Yikes!) Luckily, they still let us in. The buffet was very yummy. You can't go wrong with Mickey waffles. Seriously guys. These things aren't just cute- they really are delicious! We also got to meet Mickey, Daisy, and Goofy. This was really the only character interactions we'd had the entire trip because we were focused on rides rather than characters. Next time we'll be sure to get some character photos! Ashley nearly tackled Goofy to give him a hug. He's her fave. I personally liked Daisy's poses.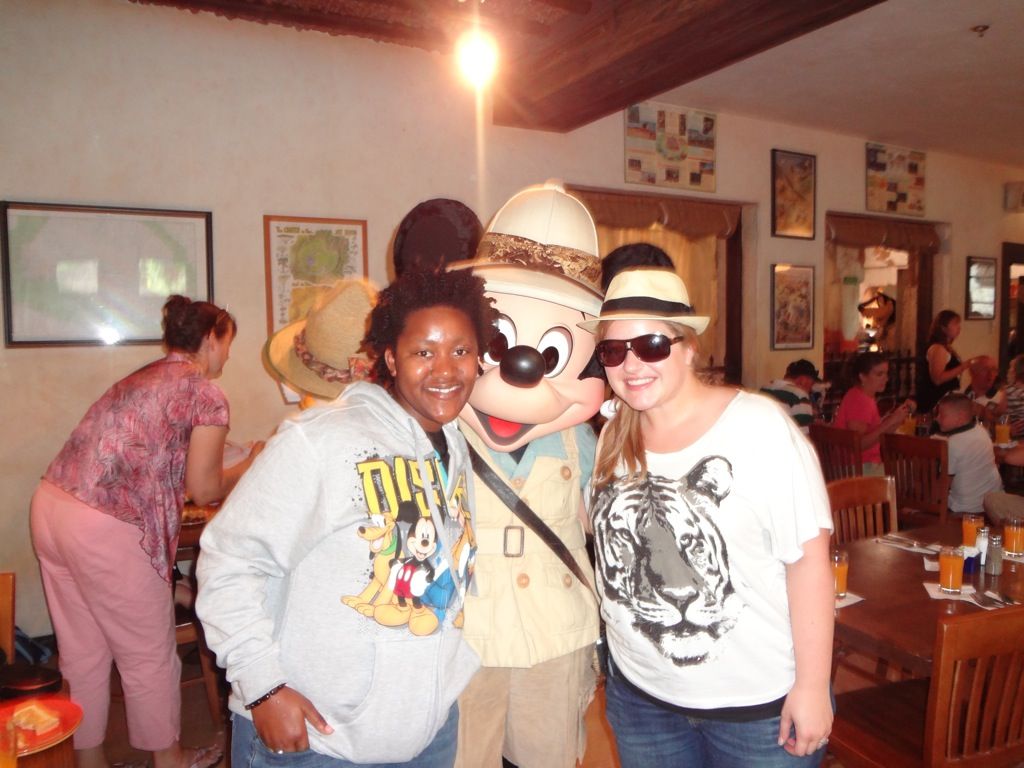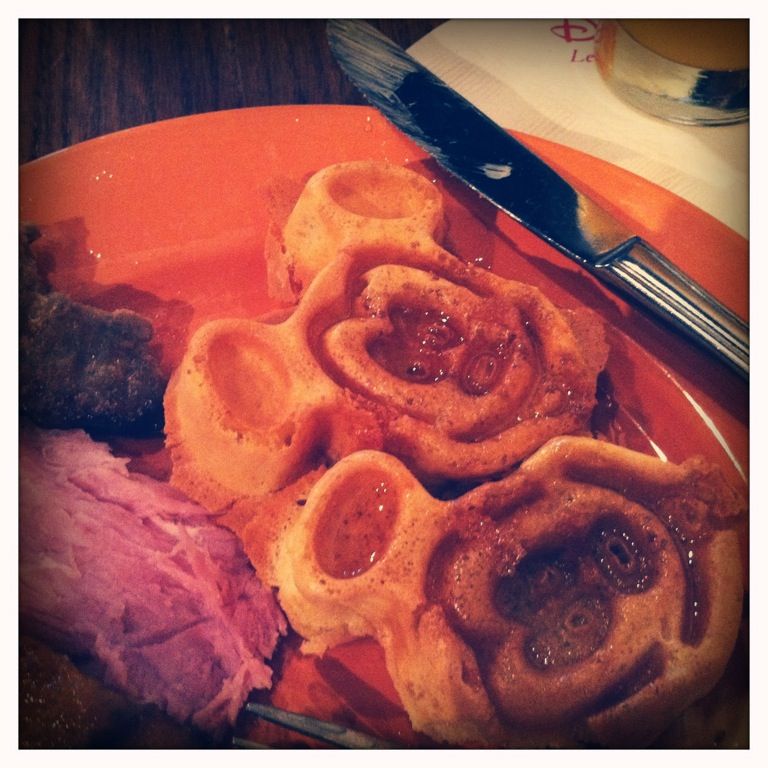 After breakfast, we went to the Tree of Life to see It's Tough to be a Bug. That is always fun, even though its the same show I've seen since the sixth grade :). It was pretty fun to know what was going to happen and most of the "surprises" when I knew that Ashley didn't know a thing! I also really love the carvings on the Tree of Life. They are just so intricate and pretty! We rode the Kilamanjaro Safari, Expedition Everest, and DINOSAUR throughout the day. We also managed to catch the Festival of the Lion King and the Finding Nemo musical. The Finding Nemo musical is a show that you shouldn't miss. I think the lines can get fairly long, but I've always had good timing and haven't waited very long to grab a seat. Not only is it a good break in the AC, but the show is just phenomenal. Unlike any other show there. We had a late lunch at Flame Tree BBQ. (Go there!) We saw pieces of the parade while eating lunch. Next time, I want to make sure to see the whole thing. It is so different from the other parades. On our way out, we stopped and got the last of our souvenirs for ourselves and family and friends.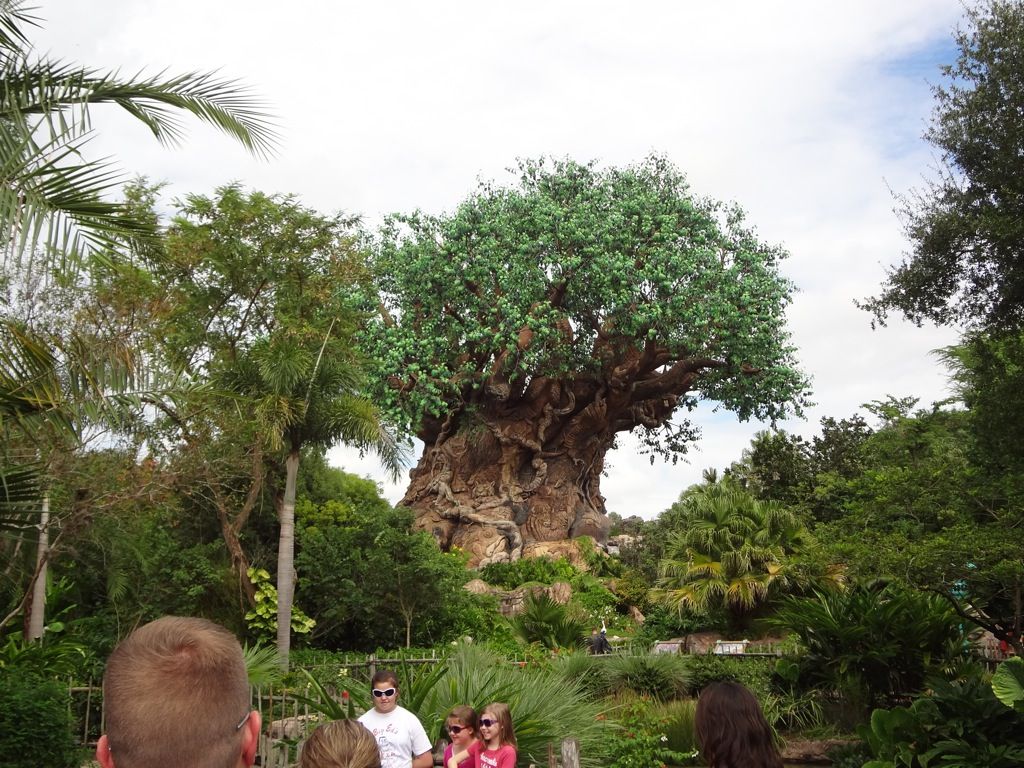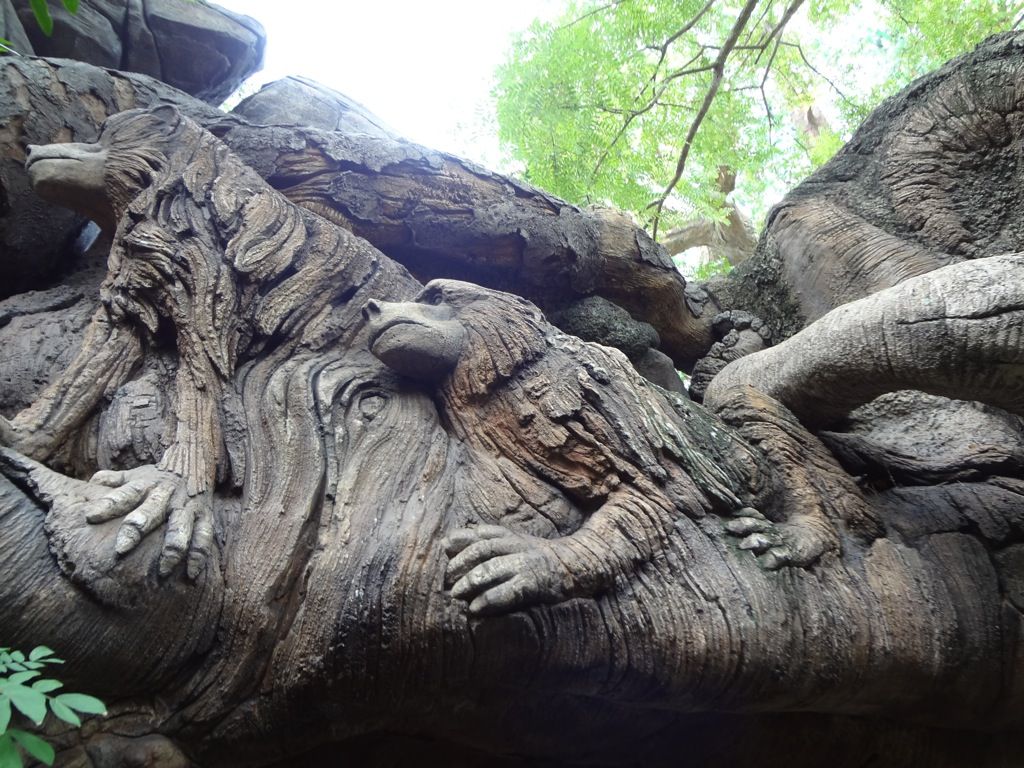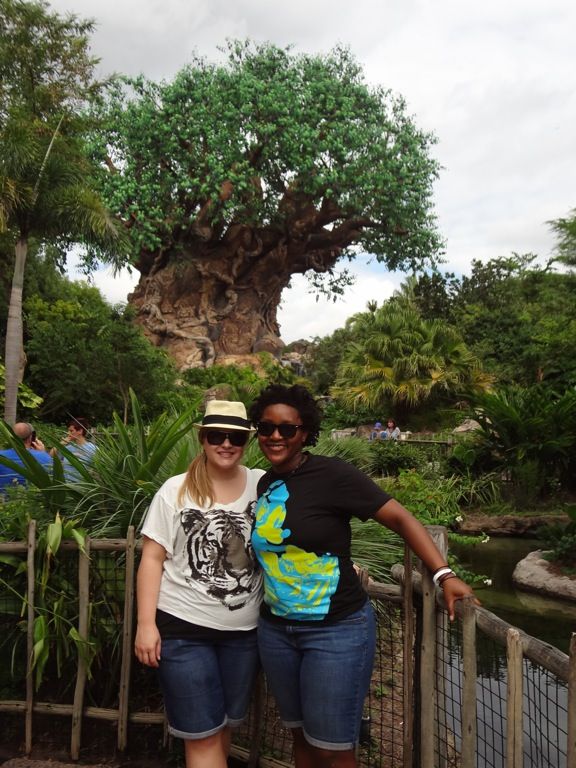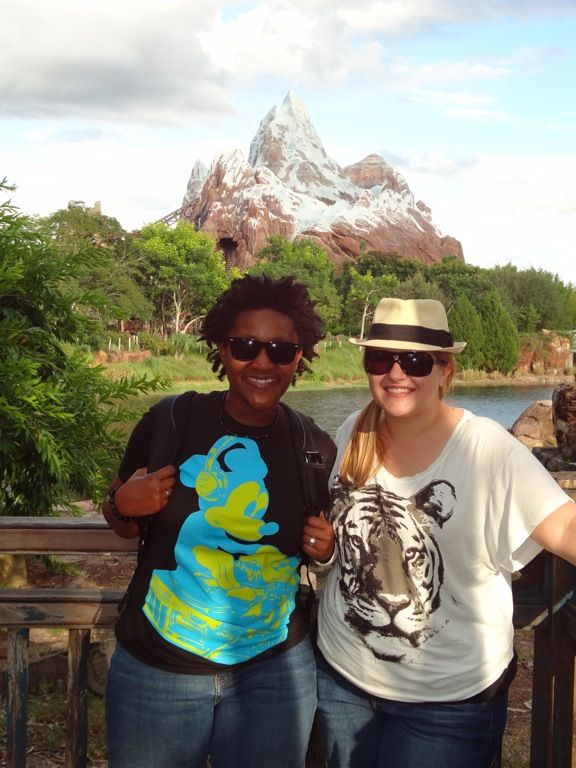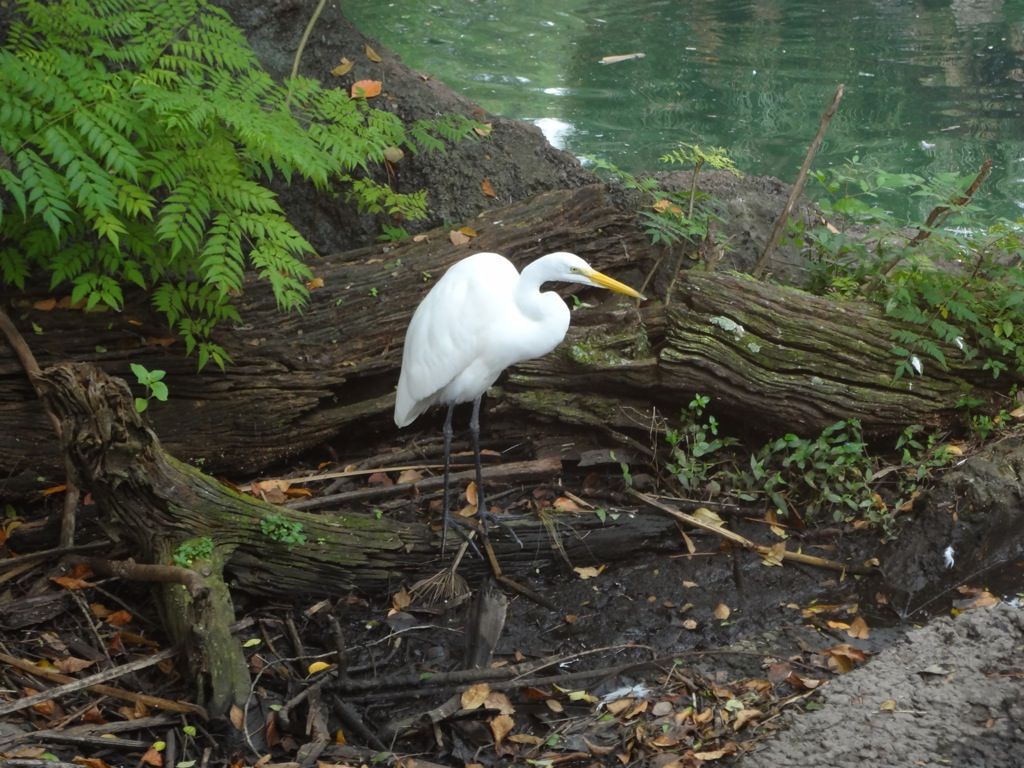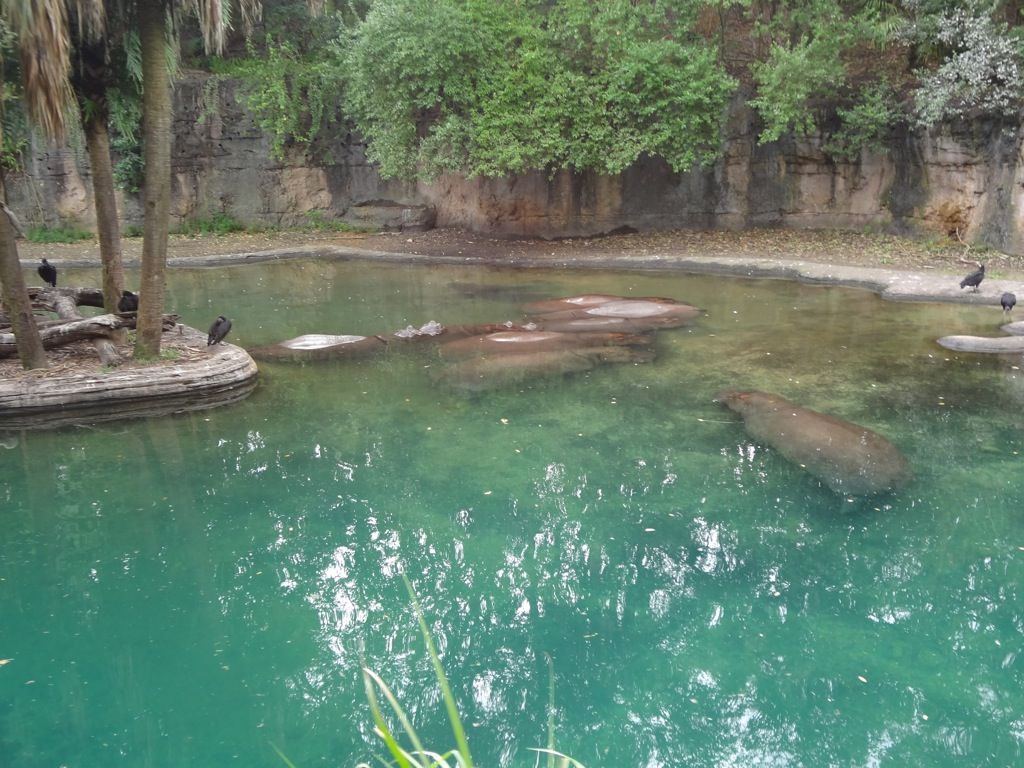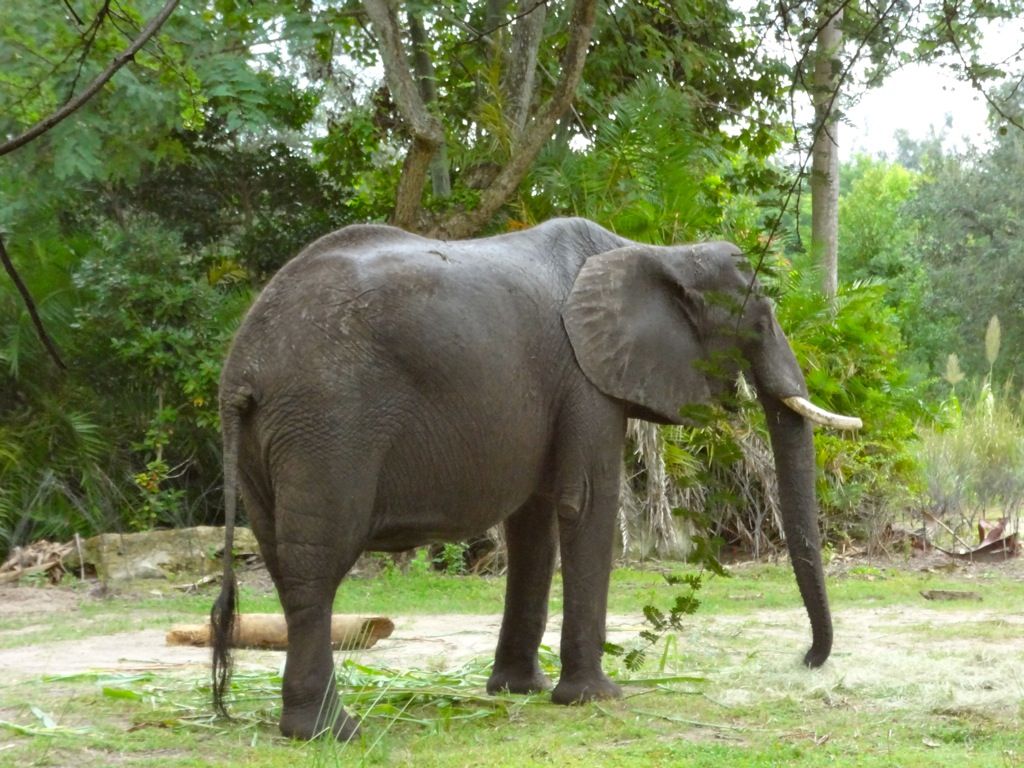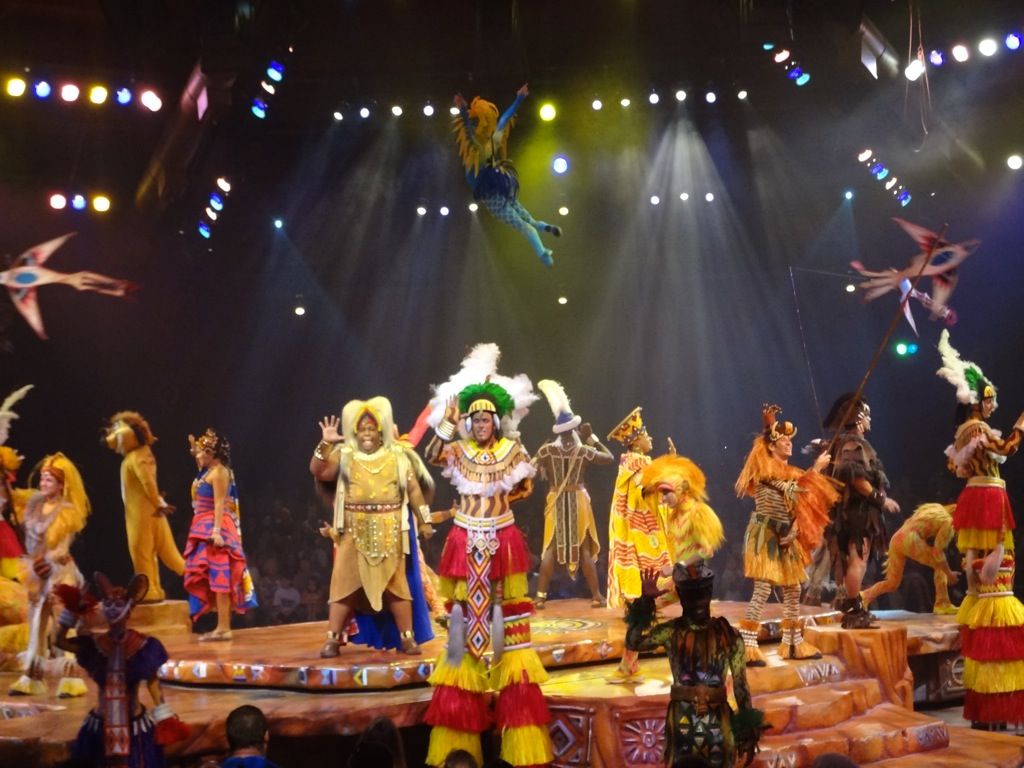 \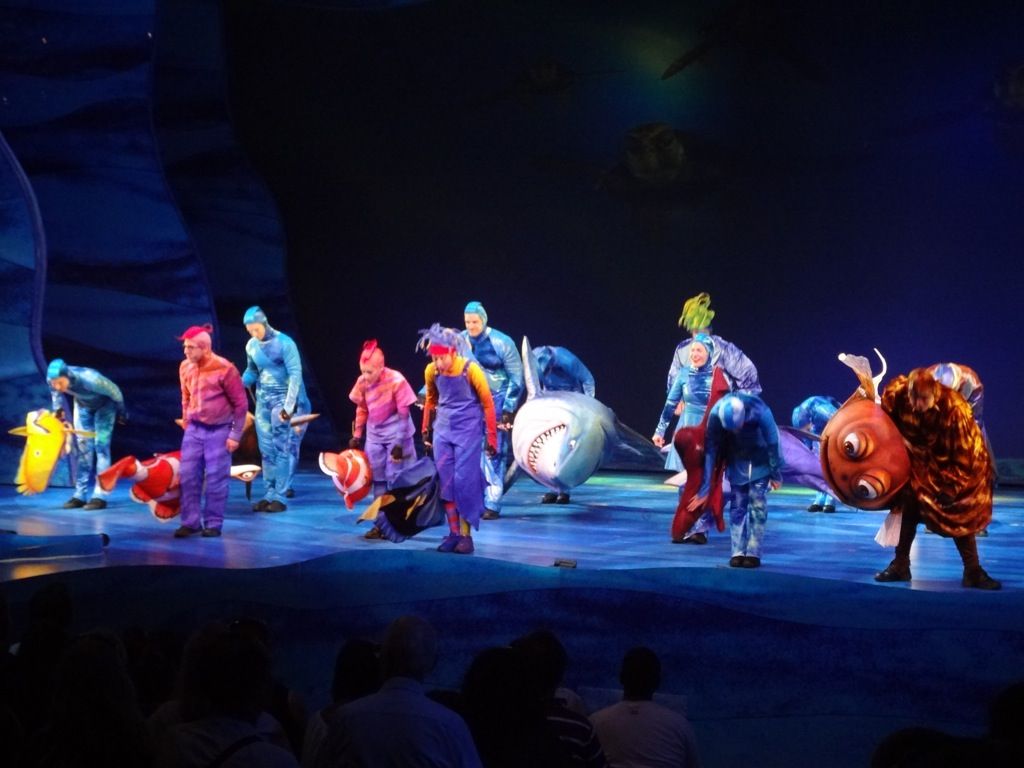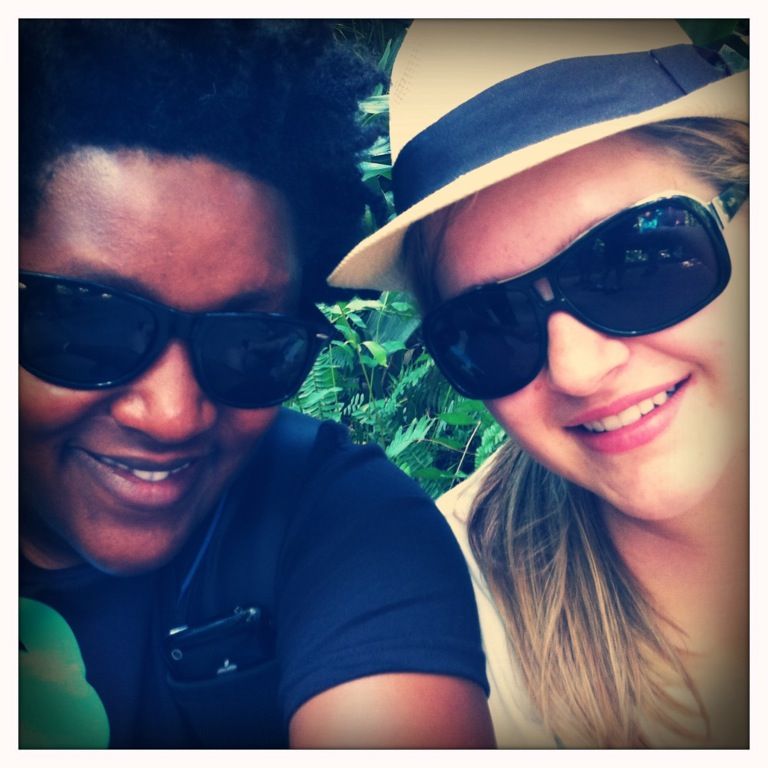 We still had one more table service dining credit, so we found a last minute reservation at Olivia's Café at Old Key West resort. I always jump at the chance to see a resort that I haven't previously been to. We caught a bus to Old Key West and rested in the lobby for about 30 minutes until our reservation. They were playing old Disney cartoons.(Pluto!) At reservation time, we headed in and had a seat. While they had delicious sweet tea, nothing else we ordered was any good. I'd skip this restaurant.
We finally made our way back to the hotel to start packing. We needed to be up early the next day to drive to Universal and be there at opening time. P.S. As we were bus ridin' back to the hotel- I got VERY sad that this was our last day at Disney. I was utterly exhausted and my feet were starting to swell but Walt Disney World is my favorite place in the world to be and I knew it would be several years before I returned. Every time I've been with my family, my mom always cried on our last night at the parks. I always made fun of her- but now I understand it. The only thing that made it better was that I was getting to see the Wizarding World of Harry Potter the next day for the first time.